60 Year-Old Runner's No-Pill Joint Health Solution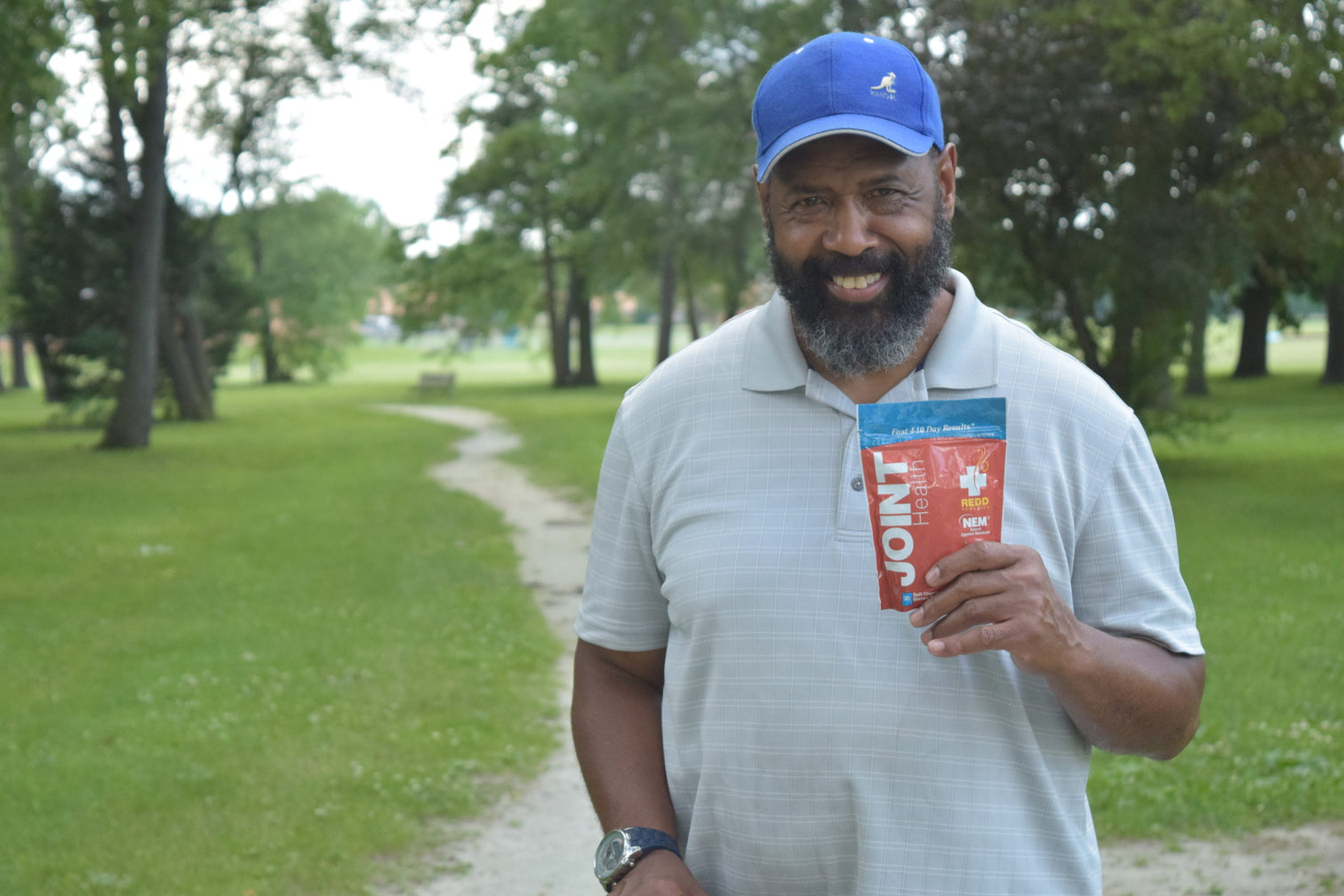 Sick of ineffective pills, Dan turned his attention toward this low-dose, no-pill alternative… and was feeling better within a week!
This blog reveals:
The story of Dan Harris

A lifelong runner and cyclist whose joints needed taking care of

Chondroitin and MSM weren't delivering the results he needed
In the United States alone, roughly 15 million people report that they are suffering from joint pain.
This agony is far more than physical in nature.
Joint pain can prevent you from engaging in activities that bring you joy, such as hiking with the family, dancing with your partner, or playing with the kids.
This emotional burden is just as prevalent, if not more so, than their physical discomfort.
When Dan Harris, a lifelong runner and cyclist, started to experience problems in his knees, he knew he had to take action. He wasn't going to let joint pain rob him of his passions.
Watch the video above as Dan explains his trouble with traditional joint health supplements, and reveals the no-pill solution that had him feeling better within a week!
Dan's Formula for a Better Life
Dan is able to keep living his best life, one that is filled with running and cycling, thanks to Redd Remedies' Joint Health Soft Chews.
The key benefits of this award-winning, all-natural, no-pill joint health solution include:
Relieves Chronic Joint Pain | Soothes inflammation and helps stop cartilage breakdown
Supports Joint Health and Flexibility | Improves your range-of-motion and helps restore youthful movement
Effective Results, FAST | 3rd-party tests show subjects experiencing significant results in just 4-10 days
One Daily Soft Chew | No more countless joint health pills! All you need is one, daily, delicious soft chew
Gluten-Free and Non-GMO | All ingredients meticulously tested for over 500 different toxins including mercury, lead, and pesticides
If you're ready to say goodbye to joint pain, stiffness, and countless pills, then try Joint Health Soft Chews today!