NEM® (Natural Eggshell Membrane)
Natural Eggshell Membrane is what we call our "super-ingredient" because it's one of the only foods on earth that naturally contains such a wide range of building blocks for cartilage and connective tissue. These include chondroitin, glucosamine, hyaluronic acid, collagen and other essential proteins! With such a unique blend of helpful compounds, you can expect to experience results in every part of your joints!*
Key benefits include:
- Promotes joint comfort and range of motion within in as little as 4–10 days
- Supports healthy levels of type II collagen, a key protein found in cartilage*
- Supports healthy synovial fluid that lubricates the joints*
- Provides a natural source of type I collagen, glucosamine, chondroitin, hyaluronic acid and calcium – nutrients that are essential for healthy joints*
Boswellin PS® is a next generation Boswellia extract.
The clinically studied boswellia extract contains both water-soluble components like Polysal, and lipid-soluble components like Boswellic acids. The former contributes to Boswellin® PS' quick action, and also supports healthy and balanced immune function, while the latter helps to provide a sustained action.*
Features of Boswellin PS®:
- 100% Natural
- No Excipients
- No Preservatives
- Enhanced Solubility in Water
- Contains Full-Spectrum Bio-actives from Boswellia Gum
- Standardized and contains both the hydrophilic and lipophilic fractions of Boswellia Gum
One of the most common causes of joint discomfort is inflammation. To counter this, our Turmeric Extract supports a healthy inflammatory response.*
These particular fruits have been chosen due to their powerful antioxidant properties. These will aid you immensely when it comes to supporting joint tissue.*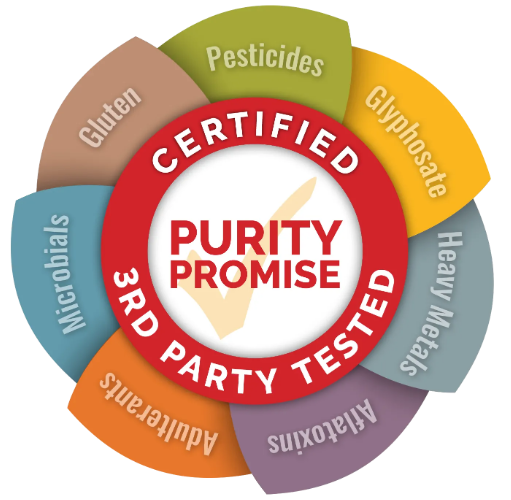 We live in a toxic world. Hundreds upon hundreds of toxins can enter our water and food supply and many become part of the plants we consume. As a result, we must consider everything we put in our bodies, including our dietary supplements. After all, dietary supplements contain minerals, fruits, vegetables, herbs, and proteins. If we are going to demand toxin-free foods, we should hold our dietary supplements to the same standards.


Redd Remedies is proud of our comprehensive Purity Promise which, unlike the basic expectations of safety set forth by the FDA, goes well beyond the minimum requirements.
From ingredient selection and verification, to ensuring each dose contains exactly what's on the label, to our extensive finished product testing by industry-leading 3rd party labs, Redd Remedies offers a purity promise that can be trusted.
Boswellin PS is an innovative extract of Boswellia. Traditional Boswellia extracts utilize only the fat-soluble boswellic acids. In addition to boswellic acids, Boswellin PS contains the water-soluable polysaccharide compound from Boswellia. With these two types of active compounds, Boswellin PS provides a 2-stage release with longer lasting benefits than traiditonal Boswellia extracts containing only boswellic acids
Why is there calcium in the Joint Health Advanced?
The calcium is naturally-occurring in the NEM material. Because the process to separate the membrane from the eggshell is solvent free, there is some residual eggshell. The calcium content comes from this residual eggshell.
Why Doesn't Joint Health Advanced Have Glucosamine or Chondroitin?
We have come a long way since glucosamine and chondroitin were introduced for joint health 25 years ago. Quite frankly, NEM is a better ingredient to support the joint tissues. NEM has several advantages over glucosamine and chondroitin, but the 2 main advantages are:
NEM offers joint health support in a very small, once daily 500 mg dose.
Glucosamine and chondroitin, on the other hand, require rather large doses. For glucosamine and chondroitin to have any potential benefit, you must take at least 1500 mg of glucosamine and 1200 mg of chondroitin per day. These large doses generally translate in several capsules or tablets daily.
NEM starts working in as little as 4 days for joint stiffness
Glucosamine and chondroitin take 4 to 8 weeks to begin helping! That's up to 2 months of waiting!
Can I take more than 2 capsules daily?
Yes. You can safely double the dose to 4 capsules daily.
What kind of turmeric do you use in Joint Health Advanced?
We utilize a traditional standardized extract of turmeric in Joint Health Advanced. It is not a patented, branded extract like the Curcumin C3 Complex that we use in Curcumin T4. The turmeric in Joint Health Advanced is included for its properties as a warming herb. We want the "heat" of turmeric to support healthy blood flow and nutrient delivery to the joint structure and tissues.
Are the fruit extracts in Joint Health Advanced™ Organic?
No, the fruit extracts are not organic.
Can I take 2 capsules at one time?
Yes, you can take 2 Joint Health Advanced capsules at one time.
Can children take Joint Health Advanced?™
Yes. Joint Health Advanced is safe for children 12 and older.
How is the Glucosamine Found in NEM different from the isolate form of glucosamine found in other supplements?
The main difference between the glucosamine found in NEM and glucosamine found in other supplements is what surrounds it, not necessarily the glucosamine itself. NEM is so much more than glucosamine alone. It is essentially a reflection of all the collective building blocks required by healthy joint tissue. Rather than isolated glucosamine trying to do all the necessary work alone (some of which it just isn't equipped to do), the glucosamine found in NEM has a team to share the work- a team of collagen and amino acids, chondroitin and hyaluronic acid. They all work synergistically to support joint health and function. Without those other team members, there's only so much glucosamine can do on its own. Not all of the work can be done by isolated glucosamine.
Browse Our Bestsellers
Take a glance at our best-selling products and bundled offerings
FREE SHIPPING ON ALL ORDERS OVER $49 IN THE CONTINENTAL U.S.