3 Fool-Proof Ways to Choose Your Probiotic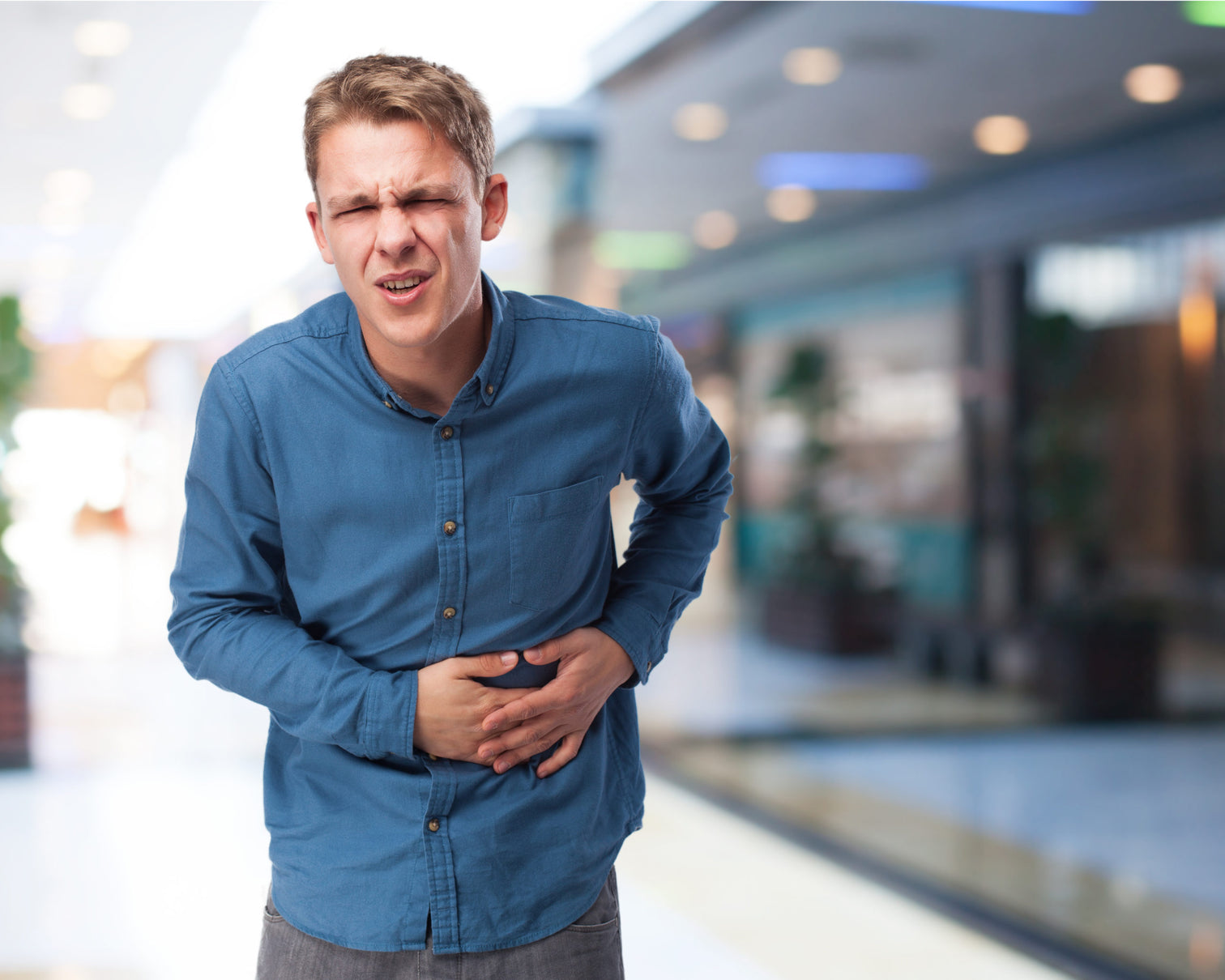 The bacteria in your gut play a massive role in nearly every facet of your health, including digestion, energy levels, weight gain, and anxiety!
This blog reveals
Why most probiotics DON'T work

3 fool-proof ways to choose the right probiotic

Our top recommendation for improving your gut health
The majority of probiotics don't work.
In fact, researchers discovered that your naturally harsh stomach acid kills off 99% of most strains on the market --- long before they ever get to your intestines.
For a probiotic to be effective, it MUST survive your stomach acid…
If it arrives dead on-site in your gut, its impact is slim to none.
The science is clear...
Whatever your current health challenge or wellness goal is…
We all need to make gut health a priority.
The bacteria in your gut play a massive role in nearly every facet of your health – From digestion, to energy levels, to weight gain, and even anxiety!
And in our modern world, with the onslaught of toxins, stress, and antibiotics, our gut is constantly under attack.
That's why finding a truly effective probiotic is crucial...
3 fool-proof ways to choose the right probiotic:
Look for clinical survivability tests
Your probiotic should have clinical test results for stomach (gastric) survival. This ensures it will stay alive from your mouth to your gut.
Look for proof on the label or website. Email the company if you are unsure. If they can't back up their claims with clinical reports, don't put it in your body.
Unfortunately, many supplement companies cut their costs by cutting corners... skimping on quality or worse.
Some supplements don't even contain the ingredients advertised!
A study conducted by the University of California found that only 1 in 16 bottles of probiotics actually contained the strains and the potency listed on the label.
Crazy right?
Always look for products that call out "DNA-verified." Otherwise you really have no idea what you're putting in your body.
Spore Bacillus bacteria ONLY
Spores-based Bacillus strains are a specific type of good bacteria with the remarkable ability to protect themselves in harsh environments.
They work by erecting a natural, armor-like shell when conditions get tough.
This allows them to survive past your stomach acid, and make it to your intestines alive and ready to go to work!
Where do I find this probiotic?
Finding a probiotic with all of the above can seem like a tall order...
We should know. It takes a lot to impress our team at Redd Remedies.
But, having tried dozens of ineffective probiotics… There's only one brand that we can confidently recommend.
Why?
Because it checks all the boxes… and just works!
Just Thrive Probiotic & Antioxidant:
The Just Thrive Probiotic & Antioxidant was formulated to make it easy for you to take control of your health!
This incredible solution:
Will arrive 100% alive in your gut for maximum impact

Has 1000x better survivability rate vs leading probiotic products

Contains the most well-researched, DNA-verified spore Bacillus strains

Is clinically-proven to start to address Leaky Gut in just 30 days

Is Paleo, Keto and vegan-friendly, and safe to take during pregnancy

Is non GMO, and free of soy, dairy, sugar, salt, corn, nuts, and gluten
Get 15% OFF your Just Thrive Probiotic with promo code REDD
Here's why we really love the Just Thrive Probiotic...
Not only have studies proven that it drives digestive and immune health...
Just Thrive Probiotic is the ONLY retail-available probiotic that's both a "Probiotic & Antioxidant."
Antioxidants are the immuno protectors that halt free radicals in their tracks and keep you strong and healthy.
Unfortunately, your body can't make all of the important antioxidants it needs on its own, so it must have a fresh, daily supply.
But when you add Just Thrive to your health regimen...
Their exclusive superstrain, Bacillus Indicus HU36™, can turn your digestive system into an antioxidant factory!
And the antioxidants get produced right where your body can best absorb them – In your digestive tract!
This level of antioxidant support can quickly provide mighty free radical-fighting power, and promote your best overall health and immunity.
Improve your gut health with an incredible deal
If you're ready to:
Uplevel your probiotic game…

Conquer gas, bloating, and constipation…

Boost energy, promote great sleep, and drive healthy weight management...
Then you'll want to take advantage of this:
While supplies last, we're offering you 15% OFF your Just Thrive purchase!
Just click the link below… and use the promo code REDD when prompted!
What have you got to lose?
At Redd Remedies we don't put our name behind any product we don't wholeheartedly believe in.
However, we want you to feel completely comfortable purchasing anything we recommend.
So rest assured: You're fully covered by Just Thrive's bottom of the bottle 100% guarantee.
This means you can test out the product, and if you don't LOVE the way you feel, you get your money back.
There's no deadline here either. You can even request a return if the bottle is empty!
Try Just Thrive Probiotic risk-free and save up to 15% off your purchase with promo code REDD!
* Featured Hand photo created by asier_relampagoestudio - www.freepik.com