Colin's Joints Were "Stiff" and "In Pain..." But Now he lives "Pain-Free!" Here's his Secret...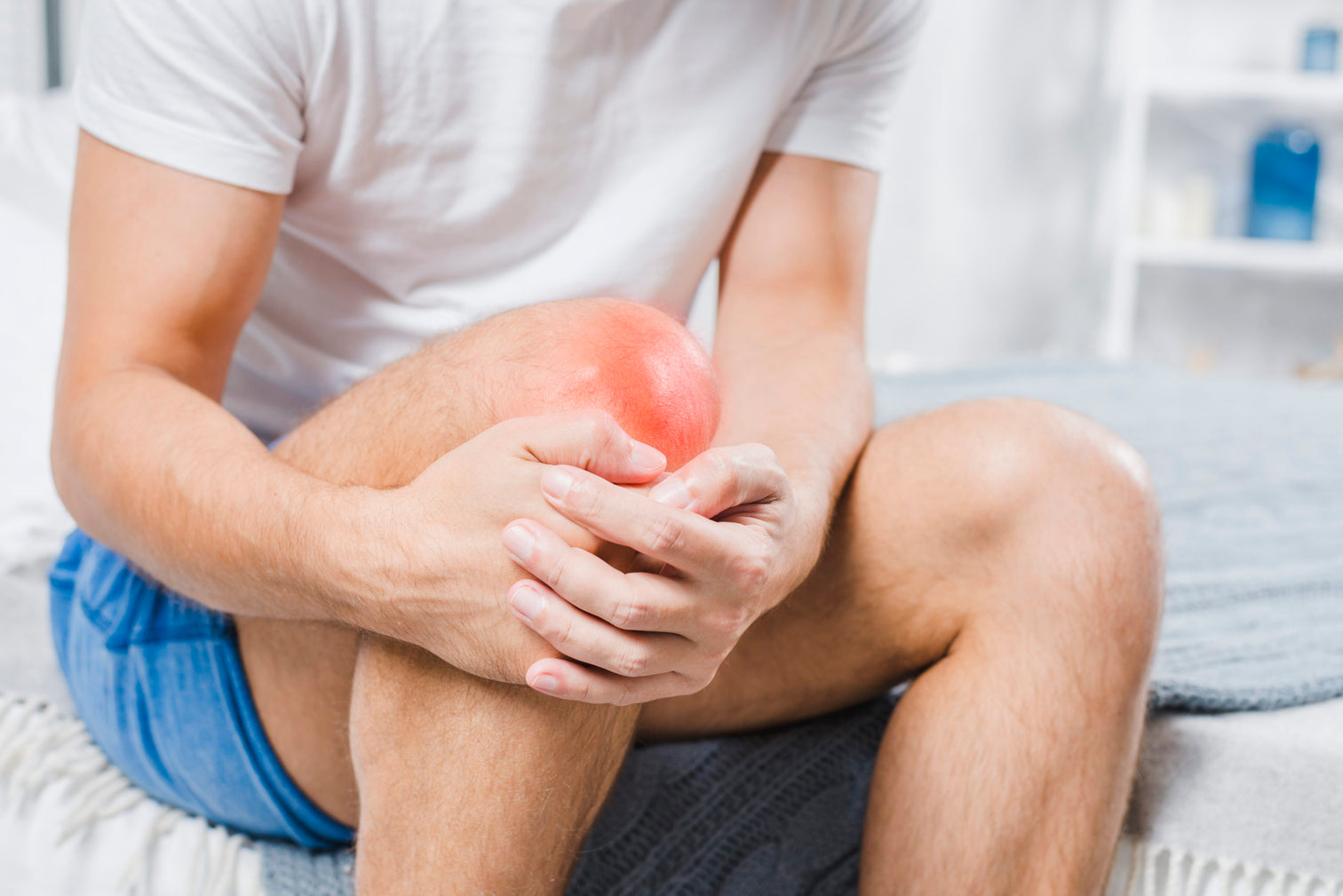 Joint pain isn't a problem reserved for the frail and elderly. It can affect men as young as Colin. Here's how he managed to put the brakes on the condition controlling his life.
This blog reveals:
The story of Colin, a young man suffering from excruciating joint pain.

The type of arthritis that can affect people as young as Colin.
When you first look at Colin, you see a young man who appears to be the picture of health. But beneath the surface, he's actually coping with a condition that affects millions of Americans.
Joint pain.
"I have rheumatoid arthritis... and a lot of pain that comes along with it."
You might find it a surprise that, given his youth, Colin's body feels the way it does. But he's not alone. While plenty of us seem to think of joint pain as reserved for the elderly, rheumatoid arthritis normally shows up between the ages of 30 and 50.
At 30 you still have your whole life ahead of you! To have that compromised by the agony of joint pain would be a tragedy.
That's why Colin refused to accept his situation.
Watch the video above as he details the "amazing supplement for joint health" that allows him to live "pretty much pain-free!"
Colin's favorite formula: Joint Health Advanced™
With results in as little as 4-10 days, Joint Health Advanced™ is revolutionizing the supplement industry.
Why pay for glucosamine, chondroitin, collagen, hyaluronic acid, MSM, and an anti-inflammatory, when you can get the benefits of all 6 and more in 1 formula?
Save both time and money as you experience the powerful pain relief of the all-natural Joint Health Advanced™.
RELIEVE EXCRUCIATING JOINT PAIN

Fight the pain that prevents you from sitting comfortably, taking a simple walk, and playing with your family.
RESTORE YOUTHFUL MOVEMENT

Colin says that within two weeks his "stiff" joints were significantly more "fluid".
FAST AND EFFECTIVE RESULTS

This formula can promote joint comfort and range of motion in as little as 4–10 days.

ALL-NATURAL, GLUTEN-FREE, NON-GMO

All our ingredients are meticulously tested by 3rd-party labs for over 500 different toxins including mercury, lead, and pesticides.
Joint pain has knocked you down. Let Joint Health Advanced™ get you back up.
*Featured Photo Designed by Freepik