Girl Talk: "I'm Only 45 Years Old… Why do my Joints Hurt?"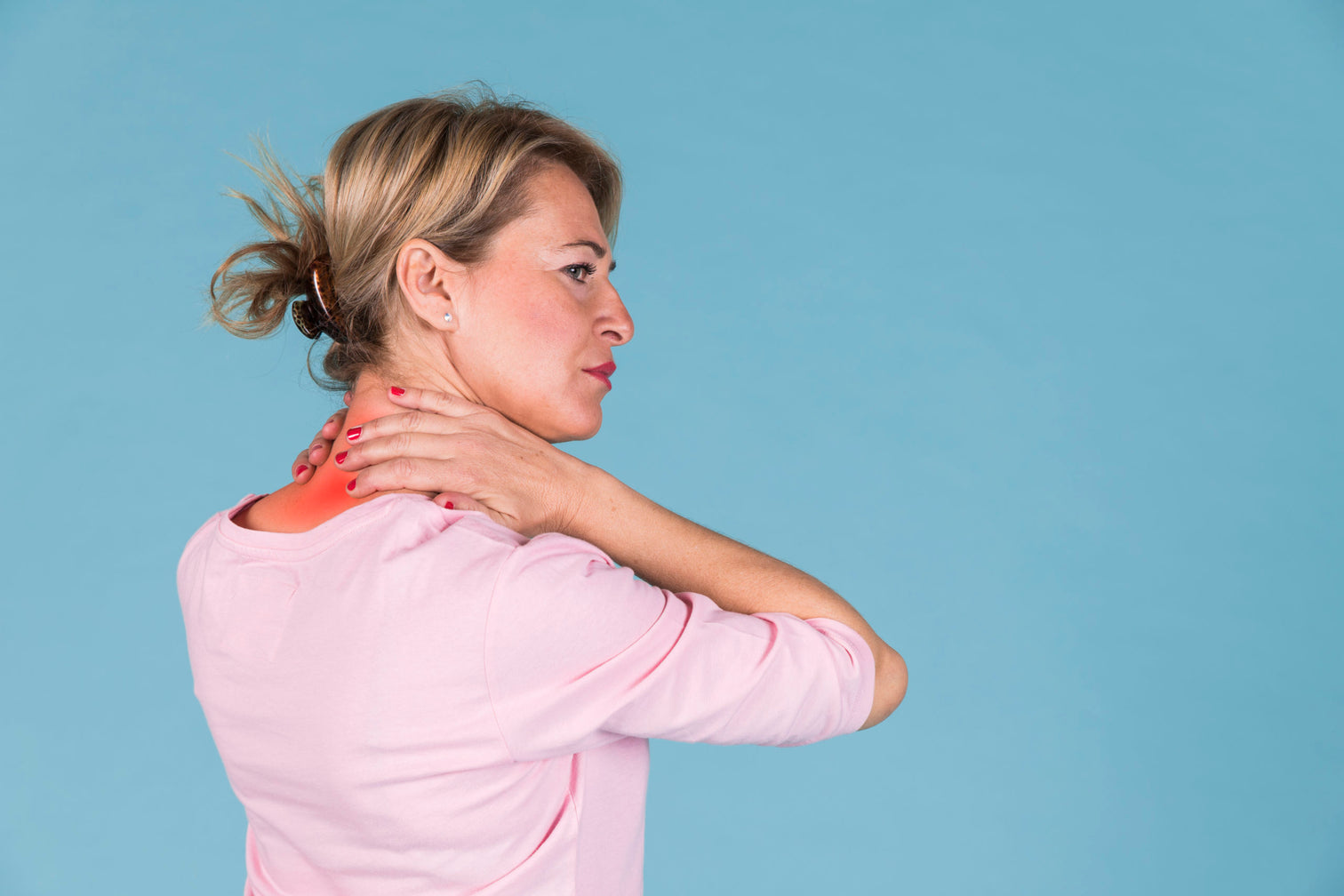 Joint pain isn't reserved for the injured and the onset often happens much earlier than you might expect. Watch as this Mom reveals her joint pain experience, and the joint supplements that provided the relief she craved.
This video reveals:
The story of Shelby, a young Mom who felt like her joints were falling apart.

The age we can expect to start feeling joint pain… It's not as old as you think.

The potent combination of natural ingredients that brought Shelby joint relief in less than a week… and why they work so well.

What this Master Herbalist thinks most supplement companies misunderstand about pain… and her solution.
What do you do when you're only 45 and your joints have started hurting?
This was the exact situation Shelby Larson, mother and businesswoman, found herself in.
Shelby turned to two of our products, Joint Health Soft Chews, and Curcumin T4, and within a week, her body was feeling drastically better.
Shelby was astonished, and had so many questions. Not just about how well this pain relief combination worked, but as to why she was experiencing joint pain at only 45 in the first place!
You can watch their illuminating conversation in the video above!
Featured Products
Joint Health Soft Chews™
Our Joint Health Soft Chews™ feature patented NEM®… Natural Eggshell Membrane.
This is a revelatory, all-natural "super-ingredient" that:
Supports joint comfort & flexibility.

Naturally contains hyaluronic acid, collagen, glucosamine, chondroitin, and other essential proteins.

Is clinically proven to work in as little as 4-10 days!
Try Joint Health Soft Chews™ to support your flexibility and mobility like never before!
Curcumin T4™
Your pain-reliever needs to address so much more than inflammation.
That's why we've formulated Curcumin T4™, an innovative and powerful solution to fighting all the pain you experience, and all of its components whether it's physical, circulatory, mental or emotional.

Chronic Pain: We start with herbal ingredients from Traditional Chinese Medicine, such as Phellodendron and Cang Zhu Atractylodes. They'll help fight these chronic pain issues by reinvigorating stagnated blood flow and qi energy!
Emotional Support: Corydalis is another herb from Traditional Chinese Medicine, but we're employing this one for its emotional support. Stress and anxiety amplify any pain you're experiencing. Corydalis helps interrupt this cycle by calming the brain when your emotions start to become too intense.
Adaptogens: Alongside them sit a key adaptogenic herb from ayurvedic medicine, ashwagandha, which helps moderate our cortisol levels, thus promoting a healthy response to the pain stress brings us.
Anti-Inflammatory: Lastly, we're using the world's oldest and most studied turmeric extract, Curcumin C3 Complex(R).
Try Curcumin T4™ to experience comprehensive pain relief for your body, brain, and spirit!
*Featured Image Designed by Freepik