Glucosamine Pills Can't Provide All The Support Your Joint Pain Needs.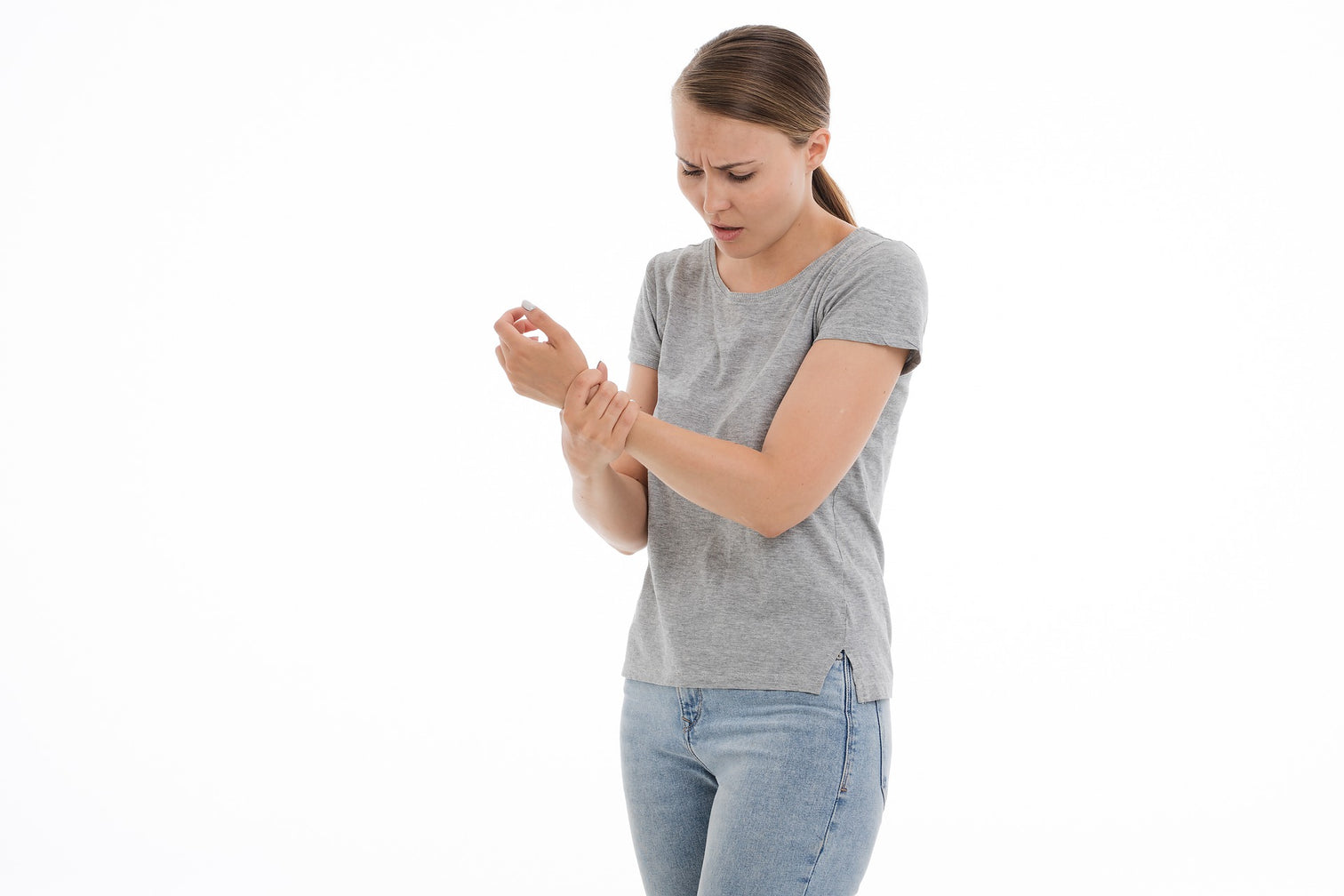 Glucosamine Pills Might Rebuild Your Cartilage… But What About Hyaluronic Acid? Restoring Essential Proteins? For Full Support Of Your Joints, You Need More.
If you're suffering from joint pain, chances are you've heard of glucosamine.
If you're not familiar: glucosamine is a naturally-occurring chemical compound found in our bodies that is incredibly important for the construction of cartilage.
Cartilage is a durable tissue that sheaths and protects the ends of our bones at the synovial joints.
As we age our cartilage starts to wear away. Despite being a resilient tissue, it does need to maintain a level of elasticity; after all, we need our joints to be flexible. Over time, the elasticity level drops and stiffness starts to set in.
For years people have been taking glucosamine sulfate in an attempt to restore and rebuild cartilage.
But our joints are made of so much more than just cartilage. If you're looking for effective and comprehensive joint relief, you cannot just take glucosamine pills.
Here are the 5 other supplements you need to take with glucosamine for total joint relief:
Chondroitin - For Flexibility
Found in our tissue, chondroitin is formed from sugar chains and is believed to help our synovial joints maintain fluid resulting in greater flexibility.
As our joints get older and start to stiffen, they become far more susceptible to breaks and fractures. One of the functions behind chondroitin is to restore the shock-absorption levels of your joints to prevent this from happening.
It can also be taken preventatively to block the enzymes that start to break down cartilage in the first place.
Collagen - For Strength
A healthy joint is a strong joint! How do we get stronger? Protein!
Collagen is an incredibly versatile protein that's going to help restore the strength of your joints.
It's an important building block of many different parts of your body, including bones, tendons, ligaments, and muscles!
MSM - For Protection
If Collagen boosts our joint strength, MSM helps boost our joint defenses!
MSM refers to sulfur-based amino acids, and these are required for protein synthesis, the process by which your cells create protein.
Sulfur is also required for the production of glutathione, a potent antioxidant that works to protect our joint tissue from damage!
Hyaluronic Acid - For Mobility
Think of this as the WD40 for your joints!
Hyaluronic acid is going to keep your joints well-lubricated, which is going to help boost your flexibility and mobility.
Who cares how strong your joints are if they are too stiff to move? Hyaluronic acid is necessary for working toward the range of motion you crave.
Anti-inflammatory - For Pain
Last, but definitely not least! With joint pain you must address inflammation!
By using the anti-inflammatory capacities of powerful herbs like boswellia and turmeric, you can start to relieve the pain your body has been carrying.
This is going to get way too expensive, fast.
The thrifty among us are likely ready to pass out!
Think about it. Six different supplements to effectively target your joint pain? That cost is going to rack up very quickly.
Not only that, but trying to remember to take all 6 separate supplements, with different dosages at multiple times of the day…
Expecting people to do this is just not reasonable or fair. Do these supplements have to be isolated? Is it possible to take all of them in one pill?
The new 6-in-1 super-ingredient that saves you time, money and frustration.
In the past, the only way to get these necessary ingredients was to isolate them each from different sources.
The most effective way to put them all into one supplement is to locate a single whole food ingredient that naturally contains all 6 of these smaller compounds. Finding this is incredibly difficult.
But… There is actually a new ingredient that is starting to make a name for itself… It's benefits for joint health have only been known for 15 years or so, and Redd Remedies lead the way using this food with great success. Redd Remedies bought a small company called Membrell that was the first to use this ingredient, and now is the only supplement company using "Membrell's Original NEM"!.
NEM(R), or, Natural Eggshell Membrane, is what we call a "super-ingredient". Why?
Because it's one of the only foods on earth that naturally contains such a wide range of building blocks for cartilage and connective tissue. Glucosamine, chondroitin, collagen, hyaluronic acid, MSM, and anti-inflammatories? They're all here!
The hassle of finding, purchasing, and taking 6 different supplements multiple times a day is over. All you need are 2 small capsules per day. That's it!

The frustration of having to wait 3-6 months for marginal improvement? That's gone too! Clinical studies of NEM(R) have shown results in as little as 4-10 days!
Finally, the money you would have to spend to purchase all of these supplements individually? Well, we've done the math on the savings below.
Glucosamine? Chondroitin? There's nothing wrong with any of these supplements… but it doesn't make sense to buy them all separately.
If you want comprehensive joint care, then you need a supplement that will cater to every part of your joint.
Click here to experience the revolutionary benefits of NEM(R) in our very own Joint Health Advanced today.