Patty's Formula For a Better Life!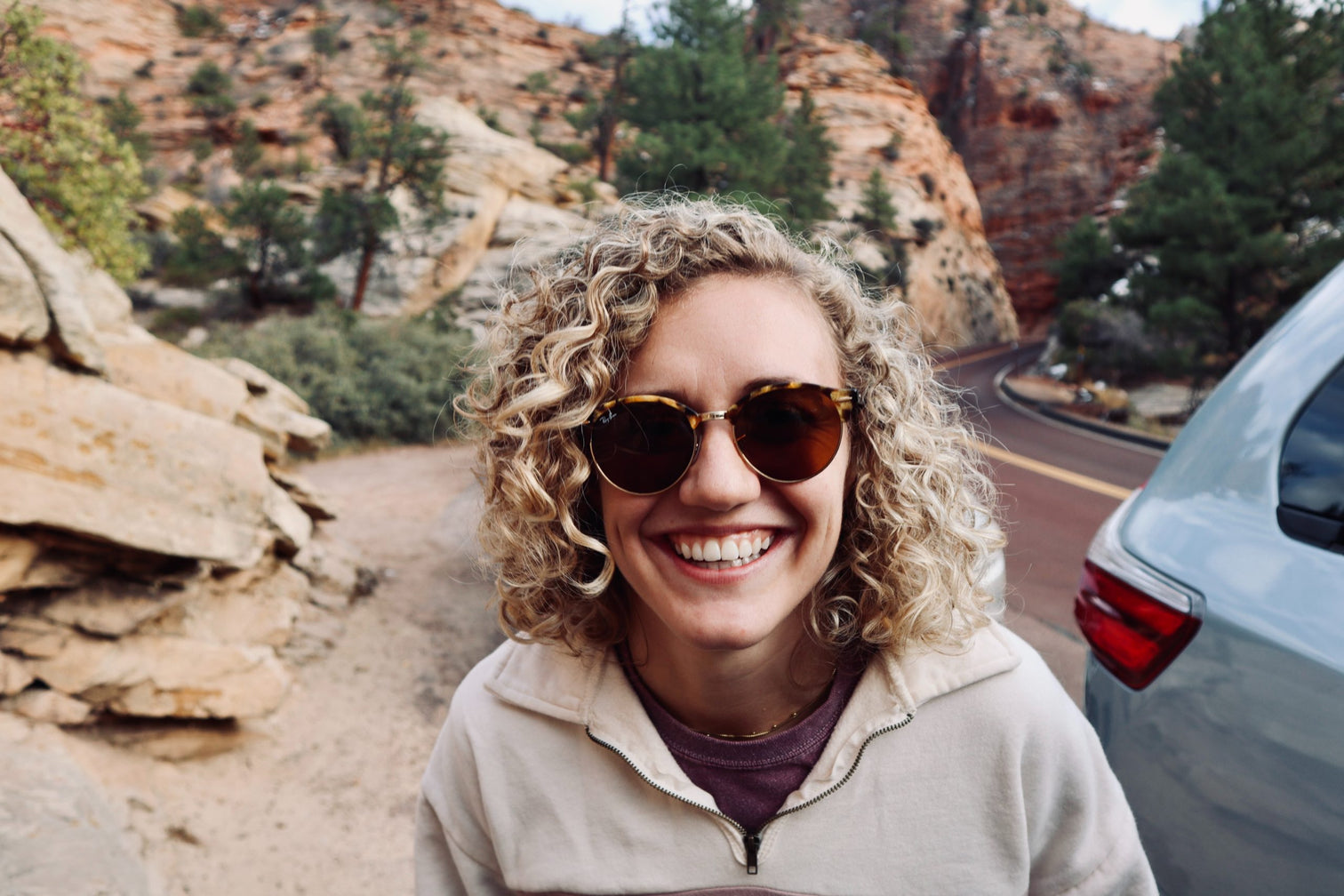 Patty and her kids were in love with an active, outdoorsy life… until their seasonal allergies kicked in. She worried they were never going to experience their favorite hobbies without suffering. But then, Patty found their formula for a better life.
This article reveals:
Why people get seasonal allergies

Why many OTC allergy relief products aren't effective

If natural remedies can work against seasonal allergies

Patty's formula for a better life
After a long, dark winter, you'd think most families would look forward to the opportunities that sunshine and warm weather would bring. Patty certainly does.
A Mother of 3 rowdy boys, she knows how much it means for her kids to be back on the soccer field, fishing at the creek, and camping with the boy scouts.
It's exhausting, but Patty doesn't mind. She'd much rather this than spend her time trying to peel them away from smartphones and videogames.
Patty actually has firsthand experience with what this other life would be like. And, it certainly wasn't pleasant.
Allergies: Our Immune System Mistakes An Allergen For A Threat
Patty's kids were never in love with a summer spent indoors; they just felt they didn't have any other option. All three of them were plagued by hay fever and seasonal allergies.
You may think that those who suffer from seasonal allergies are people with whom pollen is simply not compatible. But the truth is actually a bit more complicated.
Allergens are defined as any substance that leads to an allergic reaction. Mild allergic reactions often include sneezing, a runny nose, and coughing.
What most people don't understand about allergens is that they're not actually the problem. Allergic reactions occur when our immune system mistakes an allergen for a threat.
For those suffering from hay fever or seasonal allergies, it's not actually the pollen that's causing them discomfort, it's their immune response to the pollen.
Allergic reactions are in fact, overreactions.
OTC Allergy Medications Often Don't Address The Core Issues
Patty wasn't surprised to find out that her kids were suffering from seasonal allergies. After all, it's something that ran in her family.
What worried her was that no matter what OTC medicine she bought, the results left a lot to be desired.
This is because most of these solutions are designed to relieve our symptoms; to dry a runny nose, soother a sore throat, or clear a chesty cough.
What they don't do is actually address the core issue; that your immune system is overreacting to the presence of pollen.
Until Patty found remedies that addressed this fundamental issue, her kids weren't going to enjoy a long-term solution to their problem.
Do natural remedies work for seasonal allergies?
Patty hadn't heard about how important it was to support the immune system until she encountered Redd Remedies.
She was stunned by their three-pronged approach; their insistence that in order to create true allergy relief, you had to focus on supporting three components of the body.
The symptoms

. Even though sneezing, a hearty cough, and congestion may just be indicators of a greater problem, they still need to be eased to relieve us from our misery.

The immune system

. The goal is to nourish and support the immune system to a point of optimal function, so that it can recognize allergens like pollen and react appropriately to their presence.

The digestive system

. Many of our immune cells are located in the digestive system. Nourishing the digestive system helps take stress off of the immune system, allowing it to respond appropriately to the allergen.
While this approach was certainly new to her, she was desperate to try anything that could help get her kids back outside.
The results left her astonished!
Patty's formula for a better life!
Drying runny noses
Patty knew that unless her kids' sinuses stayed dry, she'd never get them back on the soccer field.
She couldn't believe how effective Children's Sinus Support™ was at solving their problem!
Not only did her kid's noses stop running, it also helped clear their respiratory passages, allowing them to breathe freely and easily!
On top of this her kids just seemed to have an extra spring in their step.
When she called the customer care line, they explained that this was likely because by supporting her children's immune systems, their overall health may also have improved.
Finally, she didn't have to worry about any of the harmful stimulants that can be found in OTC medicines!
Breathing freely
Patty thought her problems would be over when she got the kids back outside; then she realized that she'd have to keep up with them!
Despite us all having the same allergic response to an allergen, our symptoms can manifest very differently.
While her kids cope with a runny nose, Patty needed something to help her breathe freely and easily.
Now she keeps her respiratory passages clear with Lung Care™!
This incredible formula has also helped soothe her throat by clearing the irritating mucus that was building up.
Going on a family hike has never been as easy for Patty as it is with Lung Care™.
Soothing sore throats
It just wouldn't be allergy season in Patty's house without a sore, scratchy throats!
One of the most frustrating parts about having a sore throat is that it's unpredictable; one moment it can be fine, the next it can feel like you've swallowed glass.
That's why Patty now keeps a bag of Throat Drops in the minivan at all times!
Perfect for her family's on-the-go and active lifestyle, these incredible drops use the power of essential oils to cool and soothe sore throats while also keeping respiratory passages clear.
Patty and her kids are back in the sun!
Patty should be exhausted.
Soccer practice is starting up again, and this season will be more hectic than the last due to the disrupted school year.
There's a much-postponed hike she's chaperoning that needs to be coordinated with the scout master.
Finally, the kid will be chomping at the bit to start fishing again, and their rods desperately need to be replaced.
There's certainly a lot to do; and you could forgive her for being stressed.
But instead, she's smiling.
She wouldn't have it any other way!
* This blog has been developed to represent a composite picture of the many, varied, positive experiences of Redd Remedies customers.
* Featured Photo by Lindsay Reynolds on Unsplash