Quality – Our Primary Focus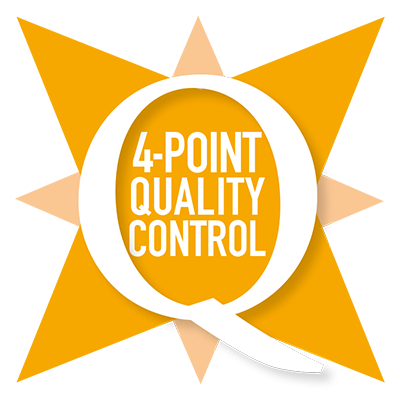 Every natural supplement you take should be of the highest quality, delivering clean and pure nutrients that your body can easily absorb and utilize.
We operate with multi-level systems to guarantee that every REDD Remedies product is created with only high quality ingredients, from whole foods, pure extracts and clean minerals. With our 4-Point Quality Control, we oversee production to ensure that every capsule, tablet, chewable or liquid that we deliver contains every ingredient on the label in the quantity indicated. Manufacturing processes are closely monitored and finished good testing assures that our products are free of heavy metals, pesticide residues and other contaminants.
But before any ingredient makes its way to our production facilities, we have already invested considerable time and exerted strenuous measures to guarantee that every raw material is verified for identity, potency and purity, and that all of our vendors are qualified, reliable and trustworthy suppliers.
VENDOR QUALIFICATION
Our quality mission begins with making sure that we are working with the right raw material suppliers.
The first step in this process involves the potential vendor completing an extensive questionnaire, We ask potential suppliers about their quality philosophy, their quality control practices, and their facilities.
We inquire about their knowledge of herbalism and their sustainability and environmental protection practices. We also ask about their support of the people who nurture and grow or gather the botanicals.
Our goal is to establish a relationship with every supplier we use, confident that they care as much about their products and how they are obtained as we do.
The second step requires a potential supplier to send us a sample of the raw material we may purchase from them. We test the sample for contaminants, including bacteria, mold and heavy metals. The sample is then verified against the Certificate of Analysis for identity and potency. This process determines whether the sample raw material is actually what the supplier claims it to be and assures us that it is free of contaminants.
RAW MATERIAL VERIFICATION
Every lot of raw materials that enters our facilities is verified for identity, potency and purity before it moves into production, even after a supplier has been qualified as an approved vendor.
To ensure that every ingredient meets our strict standards, microbial screening is performed, and any material that does not meet USP limits is rejected.
We also test for the true identity of the raw material, using the method best suited for that type of material. The tests used to determine the identity of minerals, for example, are not suitable for identifying botanicals. Whole or minimally processed botanicals are tested using different methods than the ones we use to test processed or powdered botanicals.
DELIVERING QUALITY NATURAL SUPPLEMENTS
We know that it takes quality ingredients to develop and produce natural supplements that will achieve a targeted effect and contribute to whole body balance. We are dedicated to producing clean, pure and effective natural supplements that nourish your body and support your health.