The Benefits of Vitamin K2 - MenaQ7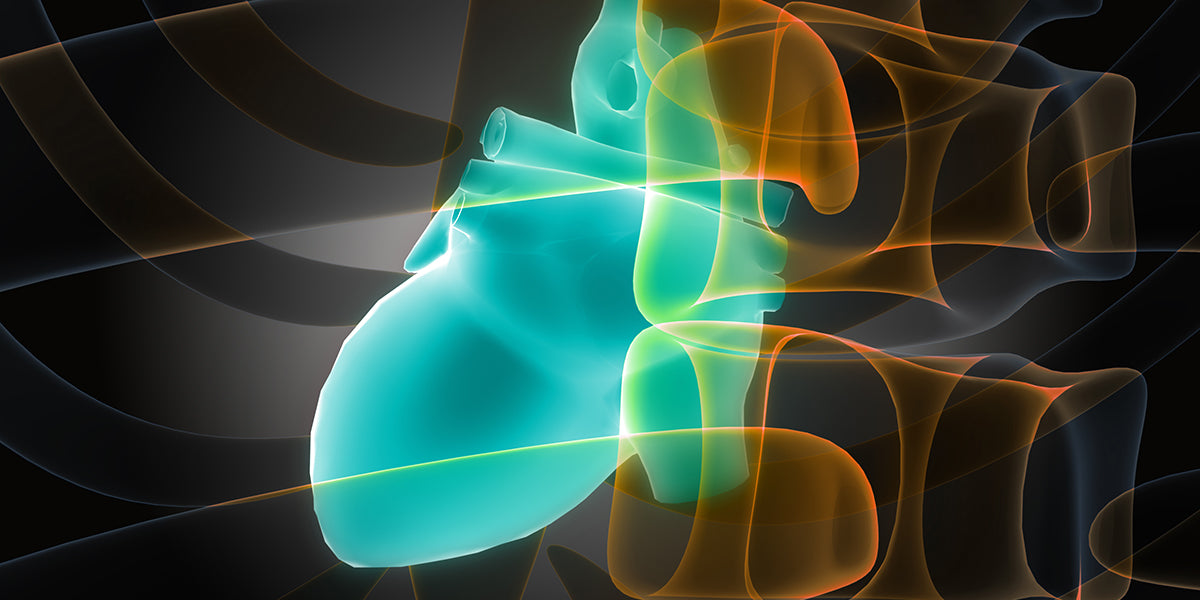 Vitamins are a necessity for the healthy functioning of various systems that make up our physiology, and we have all heard that we need them. One vitamin that doesn't get much attention is Vitamin K2, which is a fat-soluble substance made by bacteria typically found in fermented foods like cheese and soybeans. It is essential for bone health and normal blood coagulation, and it is known for supporting cardiovascular health – specifically the health of the arteries.
MenaQ7 holds the distinction as the first clinically supported Vitamin K2 formula (as MK-7, menaquinone-7) available for cardiovascular and bone health. Backed by clinical studies and published in peer-reviewed journals, the efficacy of MenaQ7 has demonstrated benefits to bone and cardiovascular health.
Benefits of Vitamin K2
All of us, regardless of age and gender, can benefit from better bone and cardiovascular health. Children especially need vitamin K2 to support and promote bone growth and development. Through our adolescent years and into adulthood, vitamin K2 plays an essential role in building strong bones and maintaining bone health. And as we age, vitamin K2 can help prevent bone loss.
When it comes to cardiovascular health, vitamin K2 can support the elasticity of arteries and blood vessels. Studies have shown healthy arterial tissues to contain significantly higher levels of vitamin K2 than unhealthy arteries.
Dual benefit: Vitamin K2 helps us achieve healthy calcium levels in our bones and helps prevent calcium build-up where it doesn't belong!
Heart Healthy
Arterial tissue health is critical in overall cardiovascular fitness. As you age, so do your arteries. As a result of aging, and over time, damage to the arteries heighten risk factors for cardiovascular problems. A 10-year population-based study (Rotterdam) involving more than 4,800 healthy men and women with a high dietary intake of vitamin K2 showed dual benefits – an increase in arterial health and a 50% reduction in cardiovascular risk. In more recent studies that followed female participants from the age group 49–70, spanning the course of 8 years, participants were free of cardiovascular issues. Researchers found that for every 10mcg vitamin K2 consumed by participants daily, the risk of coronary problems was reduced by 9%. Along with a healthy calcium regimen, vitamin K2 provides the supplemental benefit of promoting arterial health and flexibility.
Achieving Bone Health
Reduced bone mineral density, a major concern among older adults, may cause our bones to become weaker and make us susceptible to fractures. Vitamin K2 activates calcium binding activity and metabolism essential for building bones and maintaining bone health. The advent of age accelerates bone breakdown, but with a sufficient vitamin K2 regimen, especially starting at an early age, bone loss can be slowed. Laboratory and clinical tests have shown a strong correlation between vitamin K2 deficiency and bone health. A deficiency of vitamin K2 can result in poor bone quality due to a lack of calcium and bone integration. Children especially require a healthy regimen of vitamin K2, since they have higher bone metabolism due to growing bone mass, as compared to full grown adults. Vitamin K2 activates the proteins needed for bone formation, resulting in stronger and denser bones in children and hence preserving bone mass for a longer time. Studies have shown that consumption of fermented soybeans (common in a Japanese diet and rich in vitamin K2) is linked to healthy bone density and lowers the risk of hip fracture.
Circulation VA and MenaQ7
Redd Remedies Circulation VA (Veins and Arteries) addresses cardiovascular health by supporting healthy veins and arteries. Adaptogenic herbs and plant based anti-oxidants provide essential nutrition to support the heart and blood vessels.
Circulation VA's combination of adaptogenic herbs and mushrooms supports the body's natural defenses against stress. Redd Remedies' antioxidant blend, consisting of grape vine extract, organic grape juice and blueberry powder, provides targeted nutrition and supports the healthy structure of veins and arteries. Horse chestnut and ginger root support vein health and promotes healthy circulation.
The addition of clinically supported MenaQ7 and vitamin K2 in Circulation VA promotes overall cardiovascular system health.
Taken twice daily with meals, Circulation VA may be combined with Redd Remedies' foundational cardiovascular formula Heart Strong for supplementary circulatory system support.