Why Slowing Down Your Eating May Positively Impact Your Mental Health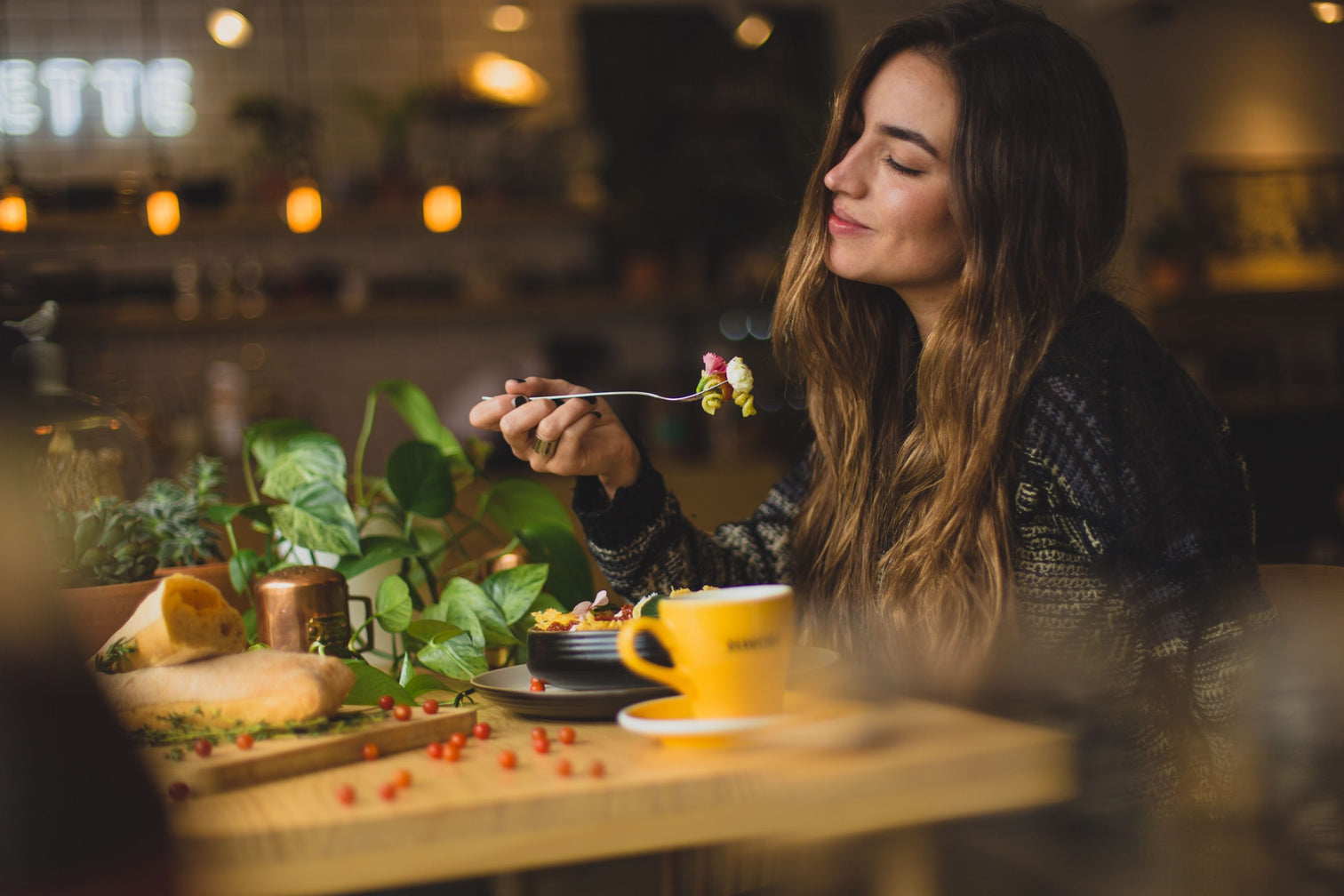 How on Earth could our eating habits be connected to our feelings of anxiety? Dr Gregory Jantz explains various ways to help us navigate our feelings of fear.
This video reveals:
Why Doctor Gregory Jantz believes we are living in a "culture of fear"

The world's most common mental health struggle

The message your body is sending you during a "panic attack"

How slowing your eating may positively impact your mental health

The common causes of our fears and anxiety

The all-natural herbs that can help you resist anxious stress or depressive stress
According to Dr. Gregory Jantz, leading authority on mental health struggles, we are living in a "culture of fear."
It's hard to disagree.
Anxiety screenings increased 93% between March and September of last year.
That's not such a surprise when you consider the global events of the past year. That's before we consider life's everyday stresses such as family support, job stability, and more.
However, we can't allow fear to rule our lives. In most situations we can look towards hope and possibility.
Here, Dr. Gregory Jantz and Dan Chapman, Founder and CEO of Redd Remedies, discuss how to successfully navigate these sensations of fear!
Watch the video above as they also reveal what happens to our body when we experience fear, how slowing down our eating may impact our mental health, and the all-natural formulas to help us enjoy stress-free living!
All-natural, stress-fighting formulas
It's easy to feel like there's no way out when fighting anxious or depressive stress. But don't give up hope.
Dr. Jantz and Redd Remedies have formulated incredibly powerful, all-natural solutions to help you resist the stress that's bringing you such emotional pain.
Fighting anxious stress
At Ease™ is an all-natural formula for fighting the painful, fear-inducing effects of chronic stress! This non-sedative solution helps keep your mind relaxed… but also, alert!
RELAX YOUR AGITATED MIND

We use the adaptogenic effects of bacopa and schisandra to fight the fearful pain of chronic stress.
UPLIFT YOUR MOOD

We provide your body with all the B vitamins and amino acids your body needs to start living with a positive outlook!
STAY COMPLETELY ALERT

Too many stress-fighting solutions leave you feeling like a zombie.

At Ease™

is different. We provide magnesium which can keep your mind sharp and may even improve your overall cognition!
At Ease™. Fight your stress. Calm your mind.
Fighting depressive stress
Do you ever feel as though you've been robbed of your joy? Are you persistently tired, sad, and lost in feelings of hopelessness?
You can start taking back your happiness with In•Joy™!
This all-natural formula works to enhance your mood and even provide you with emotional strength!
CALMS YOUR NEGATIVE THOUGHTS

When it feels like your depressing, pessimistic thoughts are drowning you, our amino acids will help you experience positivity!
PROTECTS YOU FROM CHRONIC STRESS

Our adaptogens will fight the emotional, mental, and physical toll that excessive stress takes on your body.
NOURISHES YOUR TIRED BRAIN

Your brain has been worn down by excessive worry and stress. We provide you with the necessary botanicals, and vitamins to renew and replenish its energy!
Stop living without joy, and start living In•Joy™!

*Featured Photo by Pablo Merchán Montes on Unsplash